Ulster Weavers, "Mother's Day", Pure linen printed tea towel.
---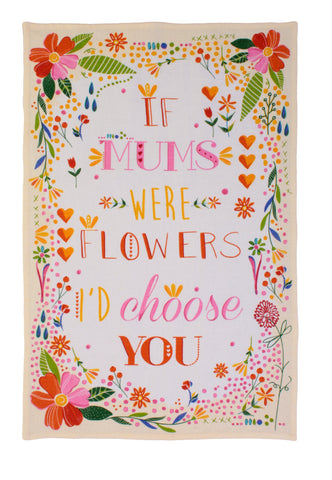 Linen Tea Towel "Mother's Day" - Designed by Ulster Weavers, perfect for Mother's Day / Mothering Sunday. With a lovely flower border and the touching caption, 'If Mum's were flowers, I'd choose you', it makes a perfect gift for any Mother any time of the year. The Tea Towel is lint free, giving off no fluff and is excellent for drying and polishing glassware and crockery.
Machine washable at up to 40 C for the best results let the tea towel dry naturally. Dry cleaning and tumble drying can weaken the linen fibres. It is recommended to wash the tea towel a few times prior to usage as this increases absorbency.
Related Products
---